Vacation Bible School At Lake Country Baptist Church
At Destination Dig students will be unearthing artifacts that lead to the truth about Jesus. Kids will begin each day at the Worship Rally Dig Site. From there, junior archaeologists will gather at the Bible Study Tent where kids will study tangible pieces of the past to learn the truth about who Jesus is and why He came. Each day kids will make crafts, play fun games, enjoy tasty snacks, sing cool songs, and learn about missions.
July 12th - 16th
9am-12pm
This is a free event provided by the church
VBS 2021 is headed to present-day Israel where discovery awaits at Destination Dig. Kids will unearth more than dirt as they dig up exciting evidence that proves biblical events were not just stories. As junior archaeologists, kids will explore real-life archaeological finds that have helped to uncover the truth about Jesus! Along the way, they'll discover the truth of Jeremiah 29:13, that God reveals Himself to us when we seek and search for Him with all our hearts.
Registration is now closed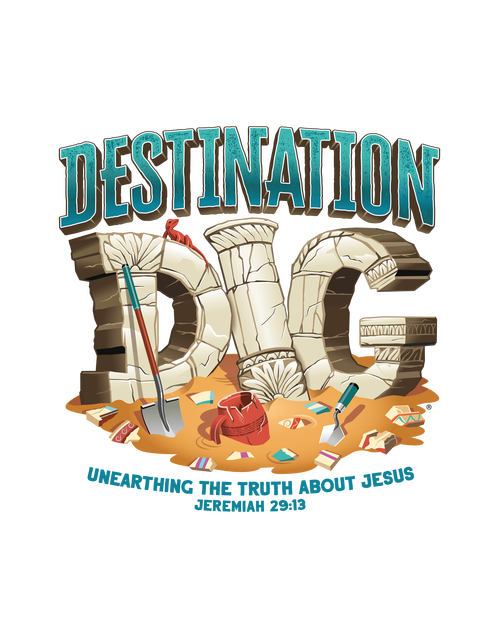 Biblical Content Overview PDF


"And you will seek Me and find Me, when you search for Me with all your heart."


What will V-VBS Look like?
VBS will begin every morning at 9am. This time of worship will include music, bible lessons, craft, snacks, games, missions and our skit leaders.
We have put together a VBS Snack Guide that has each day and item listed. If your child has any allergies, feel free to bring in a substitute.