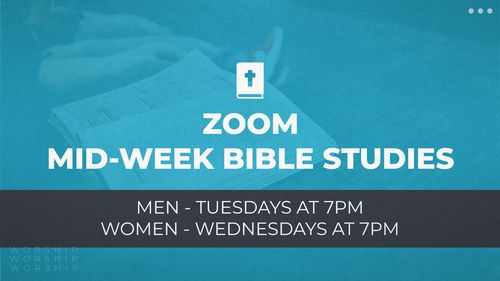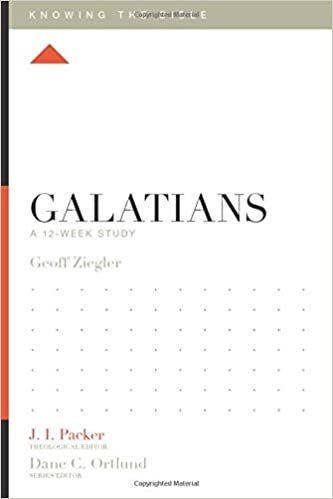 LED BY
LANCE MASSINGALE (MEN)
KERRI RUSSELL (WOMEN)
The book of Galatians is one of the apostle Paul's most impassioned and eloquent letters. It warns Christians of the dangers of both legalism and lawlessness, calling believers to live gospel-shaped lives.
In this study, pastor Geoff Ziegler walks readers through the promises, warnings, and gospel declarations found in Galatians. Both accessible and theologically robust, this guide will help Christians find freedom in their identity as God's adopted children.
ABOUT THE KNOWING YOUR BIBLE SERIES
Over the course of 12 weeks, this study will explore the book of Genesis and:
Ask thoughtful questions
Show how each passage unveils the gospel
Tie the text in with the whole story of scripture
Illuminate the doctrines taught in each passage
Discover practical implications
Help us better understand and apply God's Word
Suggested Supplemental Resources
Asking The Right Questions by Matthew Harmon
Simple questions to ask every time you open your Bible.
We all know that we should read our Bibles—yet at times we struggle with knowing exactly how, no matter how long we've followed Jesus.
How to Read the Bible Book by Book by Gordon D. Fee and Douglas Stuart
Reading the Bible need not be a haphazard journey through strange and bewildering territory. Like an experienced tour guide,
How to Read the Bible Book by Book takes you by the hand and walks you through the Scriptures. For each book of the Bible, the
authors start with a quick snapshot, then expand the view to help you better understand its message and how it fits into the grand narrative of the Bible.

Ryken's Bible Handbook by Leland Ryken, Philip Ryken & James Wilhoit
This book gives students of the Bible a quick overview of every book in the Bible. Leland Ryken's distinctive trait is a literary approach to the Bible―understanding the Bible as literature. The three authors help shed light on understanding the Bible as the inspired Word of God and as literature by looking at the Bible's different literary genres: poetry, narrative, wisdom literature, story, parables, and more.